Meet Marcia Tantum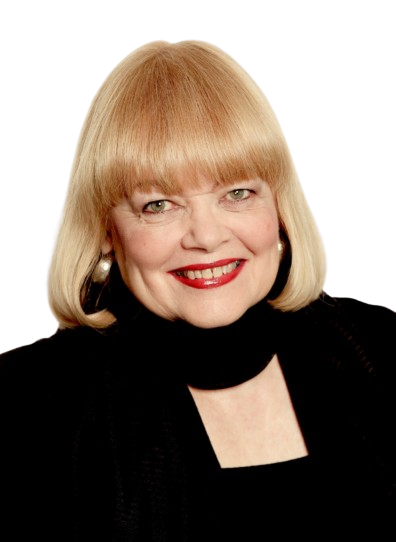 As a well-recognized independent interior decorator with extensive European travel, an eye for detail and color, and an appreciation for mixing the new with the old, I've been highly recommended by top real-estate agents and many other clients.
Our current residential design focus is the Greater Atlanta Metropolitan Area, although designs, furnishings, and installations have been provided for clients nationwide.
An Allied Member of ASID (American Society of Interior Designers), Member of ICAA (Institute of Classical Architecture and Art), and Past President of the Atlanta Chi Omega Alumnae Association, I hold a B.S. from Bowling Green State University with graduate work at the University of Colorado and Lesley College.
I've been showcased in the following publications: Perimeter North Lifestyle, Modern Luxury Interiors, Living in Atlanta, Atlanta Home Improvement, Atlanta Journal-Constitution, Atlanta Business Chronicle, Boulder Daily Camera, Denver Design Resources Magazine, Southern Living
Spaces Reflecting Your Personality
Every space tells a story. Let us transform your living spaces into exquisite expressions of your unique style and character.
Approach & Philosophy
Simply changing a room's layout can have a dramatic impact on the room's atmosphere, functionality, comfort, and feeling of luxury!
It's All About The DESIGN ICING™
At Marcia Tantum Interiors, we envision your living space as an extension of your identity, a canvas where your unique story unfolds. Our design philosophy transcends aesthetics; it's about capturing your essence and translating it into a harmonious, inspiring environment.
We recognize that each individual is a tapestry of experiences, preferences, and aspirations. Our journey begins with forging a deep connection – taking the time to genuinely understand you. Through meaningful conversations and attentive listening, we unveil your desires and visions, ensuring the spaces we create genuinely reflect your personality.
Our DESIGN ICING™ philosophy embodies the belief that the minutest details wield significant impact. Just as delicate brushstrokes complete a masterpiece, each design element is meticulously selected to elevate your living space. From arranging furniture for comfort and flow, to curating palettes of colors and textures that evoke emotions, our meticulous attention transforms spaces into soulful sanctuaries.
Rooted in your essence, we weave diverse design elements to craft a symphony of aesthetics and functionality. Every corner tells a part of your story, creating an environment resonating with your senses and spirit.
Embark on a transformative journey with us – where aspirations become living realities. The result isn't just a beautifully designed space; it's an experience nourishing your soul, encapsulating your essence.
Ready To Elevate Your Living Space?
Contact us today to schedule a consultation and witness how our interior design philosophy and expertise can reshape and reimagine your home.
Downsizing, Moving, and Relocation
Relieve Your Moving Stress and Rediscover Comfort in Your New Space
Let Us Eliminate Your Stress
We understand that downsizing can be an overwhelming and stressful process, especially when it involves letting go of treasured possessions. That's why our service is designed to assist with everything from choosing which items to bring along.
Once you're settled into your new home, our team will take care of the interior decorating, so you can truly feel at home. Whether you're downsizing from a large family home or relocating to a new city, we offer a wide range of services to ensure a seamless transition.
Our team will work closely with you to understand your vision and help you create a space that reflects your style and personality. We can assist with window treatments, art selection, and more, taking care of all the details from measuring and planning to installation and styling.
Make Your Move Stress-Free And Fun
Experience the joy of downsizing and relocating without the stress. Let us handle the intricate details, from selecting cherished items to safe transportation. Once you're settled, we'll transform your new space into a haven that's uniquely you. Say goodbye to overwhelm and hello to comfort and style.
Services & Support
Let us review what you have, suggest what could be, and make your home exceptional.
Transform Your Space With DESIGN ICING™
Guided by our signature DESIGN ICING™ philosophy, we're here to transform your living space with meticulous interior design services.
At Marcia Tantum Interiors, we're firm believers that exceptional design thrives in the finer details. From exquisite accessories to thoughtfully selected textiles and finishes, it's the subtle nuances – the DESIGN ICING™ – that yields profound impact.
Understanding that your living space mirrors your unique identity, we're dedicated to grasping your distinct preferences and needs. We artfully intertwine these threads of individuality into a seamless, captivating environment that resonates deeply.
If you're seeking an interior designer who goes above and beyond to make your space truly special, look no further than Marcia Tantum Interiors, where crafting a harmonious and stunning sanctuary reflective of you isn't just a goal; it's our passion.
Our Range Of Services
We offer a range of services to transform your home into a personalized haven:
Downsizing, Moving, and Relocation Services
Comprehensive Review and Enhancement of Existing Furnishings
Creative Furniture Repositioning and Reframing of Art
Background Adjustment (Walls, Ceilings, Floors, Window Treatments, Color/Paint)
Strategic Accessory Placement (Bookcases, China Closets, Tablescapes, Mantels)
Thoughtful Furniture Suggestions for Enhanced Comfort and Luxury
Master Plan Creation and Development
High-End Sourcing and Curated Selections
Prompt and Professional Delivery Services
Expert Installation for the Perfect Final Touch
Unveil Your Dream Space Today
Discover the magic of DESIGN ICING™ as we curate every detail to transform your living space. At Marcia Tantum Interiors, we believe in the power of exceptional design thriving in the finer nuances. Let us weave your unique identity into an enchanting environment that resonates deeply with you.
Client Testimonials
Hear what our delighted clients have to say about how we transformed their spaces.
{
"You have done a wonderful job for us, we value your professionalism and friendship."
{
"Love, love, love the paint colors!"
{
"Her ideas were received early enough in the process that we could move major home elements, such as the fireplace, dramatically improving the feel of the home and would have been costly to later move. Thank you, Marcia!"
{
"Marcia redesigned and totally furnished a home in Vail; carpet, furnishings, wall hangings, dishes, linens, and plants while managing the reconstruction of the interior. Her work demonstrated her artistic skills, flair for spatial design, and breadth of creativity."
{
"What a great job they did! Love all of it. You're the best!"
{
"Marcia has always displayed the highest of ethics and true business professionalism. I have worked with many ASID Designers and no one has been as talented creatively, nor as easy and efficient to work with."
{
"We learned so much from you. Everyone who sees it just loves it!"
{
"Marcia was invaluable to the [remodel] process, and I would recommend bringing her in early. Her thoughts and ideas added value, more efficient use of space and definitely made [our home] more appealing."
{
"I am so glad to be working with a professional!"
{
"It's been a fun, rewarding challenge with perfect solutions. Thanks so much!"
{
"Love, love, love the color. Looks bigger and brighter!"
{
"Little Cumberland Island offered one of the greatest design challenges and opportunities. Marcia brought a magical touch to the house blending fabrics, rugs, pictures, furniture and light fun touches. I am indebted to Marcia's ability to tackle this very challenging problem."
{
"Our new furniture is gorgeous!"
{
"Marcia was a delight! My husband and I liked the way she incorporated the old with the new. We kept our family treasures while updating the entire home giving it that personal touch. We constantly receive positive comments about our beautiful home."
{
"Without you, we would not be where we are now."
{
"The Master [bedroom] is a sight to behold. Definitely a show stopper!"